Dose once or twice daily with precision application1
OXISTAT Lotion is available in 2 bottle sizes: 30 mL and 60 mL.
OXISTAT Lotion 30 mL features the convenient interdigital applicator for PRECISION APPLICATION
Helps minimize waste
Precludes the need for patients to touch the affected area during application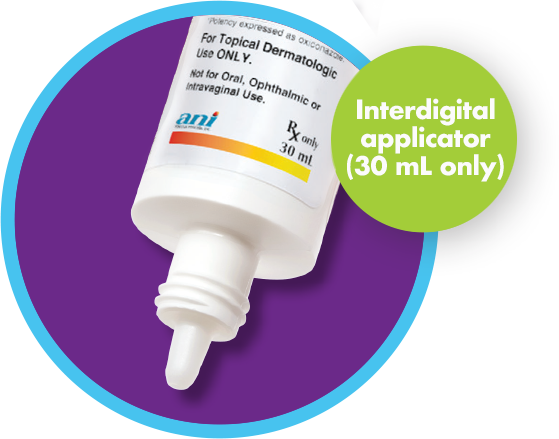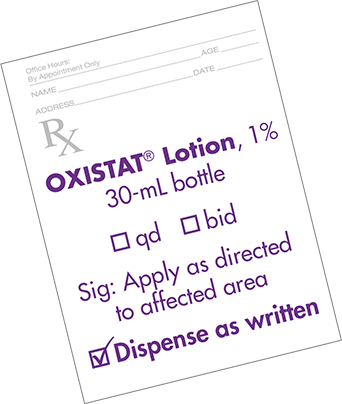 Prescribe OXISTAT Lotion by name! To help ensure your patients receive the treatment you prescribed, specify "OXISTAT Lotion" and DAW or DNS.*
* Dispense as written (DAW), do not substitute (DNS), or equivalent language in your state.
Reference: 1. OXISTAT Lotion Prescribing Information; July 2022.